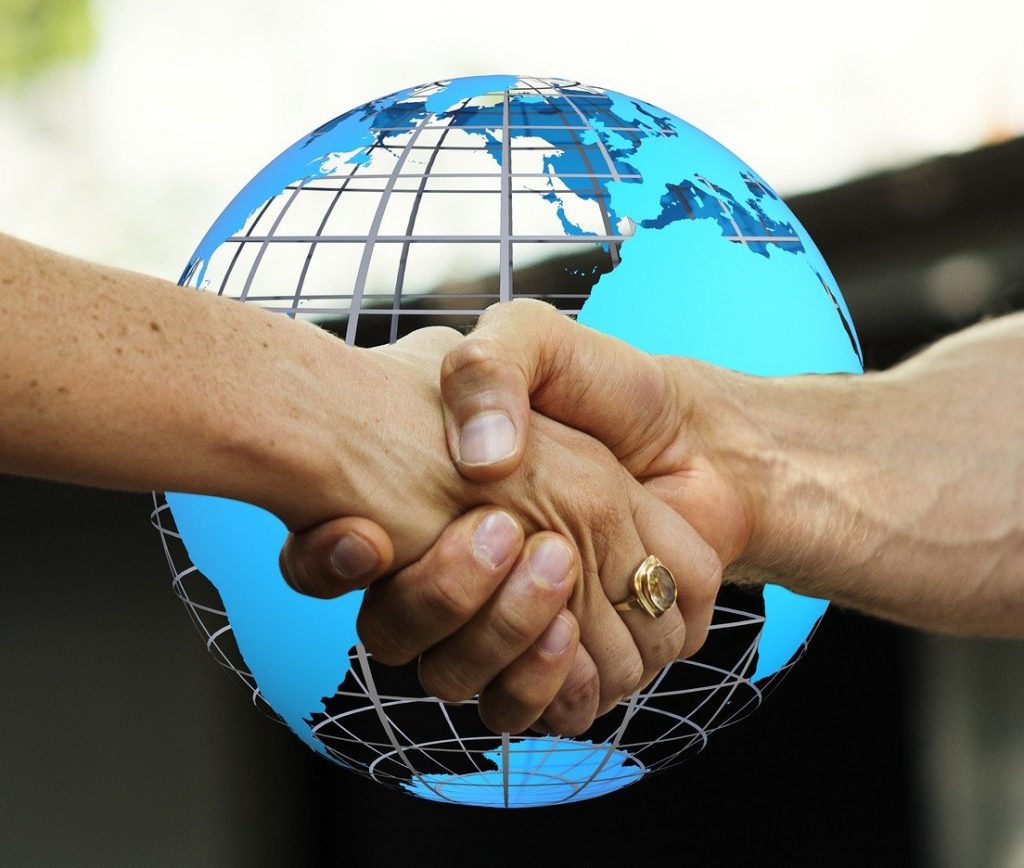 Would you like to invest in eternity?
When you give to "Where Needed Most", you make a strategic donation. We will make sure your gift gets to the place where it can be the most effective and have the greatest impact for the Gospel. You can help meet critical needs, and the result will be more children hearing the Good News.
I went to Sunday classes from my childhood and when I was ten, I accepted Jesus Christ with the guidance of my Sunday school teacher. Luke19:10 says, "the Son of God has come to find the lost." It touched my life. I realized that Jesus came down for my sins to be forgiven so I believed him and submitted my life in his hands. From that moment He leads me with His grace. Amen.    
As I have accepted Christ in my life in childhood, I wanted all the children to know Christ and accept him as their own savior. So, one day, I was praying for His calling. That night I dreamt, many children were in distress and were dead. From that moment I felt pity for those children. So, in my school days, I shared the Gospel with my friends. 
In 2002 I became a full-time worker and committed myself to do children ministry and till now it continues by God's grace.   
I started my children's ministry in my church. Then I got a chance to attend the Christmas Party Club training. I felt that it was a new opening and they taught us new methods. They asked us to do the CPC for unreached children, so I held a CPC for children and this led to me having a GNC in that area. Later in 2009 I got a call from Child Evangelism Fellowship®, asking me to join the ministry. I was so happy that God had a plan for me in my life. I praise Him for that.
Last year, one of our neighbors stole our money and jewels. We found out who it was, and that they had done the wrong things only against us. After we found this out, they stopped coming to our home. We kept that matter only in our prayer. Last year, we started Good News Club® in our home and many children participated in this GNC. The two children from that neighbor's family participated in the GNC. Thank God!
I was born to a Hindu family. I grew up learning to worship many idols, and I visited all temples in my region, worshipping the idols. In my school days, my friends began to engage in many sinful practices. I faced many struggles in my life. There was no peace in my family. One day, one godly man came to me and told me that whenever I am in trouble I could use this words of Psalm 138:8, "The Lord will fulfill His purpose for me". Through this verse, I could get peace that I never experienced when I was worshiping the idols. This led me to know that Jesus Christ is the true God, and I accepted Jesus Christ as my personal savior. 
Calling From the Lord for children ministries:
I wanted to serve Lord and asked God to use me, but my mother wanted me to be a police officer. Because of her words, I applied to be a police officer. But God spoke to me clearly by the Bible verse Colossians 3:24, "whatever you do, work heartily, as for the Lord not for the men." So, I dedicated to my life to God. A friend at college was a volunteer in Child Evangelism Fellowship® and he introduced CEF to me. In 2015 I joined CEF as a volunteer. In 2017 at a children's camp, God spoke to me through a missionary story. I understood my call from God and dedicated my life to God to be a missionary. 
Ministry highlight with best testimonies of reaching children: 
After my Children's Ministries Institute® training, my main prayer was to conduct Good News Club® in my area. When I grew up, my area was filled with temples and I didn't have many chances to hear about the Lord Jesus Christ. So, my burden is to share the Gospel to the children in my area. As I prayed, God gave me the great opportunity share the Gospel. Four children accepted the Lord Jesus Christ. God fulfilled His purpose in my life. So, I thank God. From that day onwards, God has been using me to extend His kingdom in my state. 
Vision to reach more children:
I pray that God will bring more and more opportunities to reach more children for His kingdom. I wish to start more Good News Club and to train more teachers according to His will.
By the grace of God I have accepted Jesus Christ as my personal savior when I was 14 years old, in a Sunday school class. Our church pastor who was the Sunday school teacher in the church, taught me about idol worship. I was a Roman Catholic and there was a question raised in my mind. He taught us that there is one and only living God—Jesus Christ. Later, I was reading my Catholic Bible and I found out that idol worship is wrong according to the Bible. From that day I'm following Jesus and I accepted Jesus as my personal savior for my life.
I wanted to do Sunday school ministry because I had accepted Jesus when I was a Sunday school child. And by the grace of God, I was given an opportunity to teach Sunday school in my church. God had spoken to me through 2 Timothy 2:03, "In Jesus Christ you want to suffer as a good warrior." I had an urge to do the ministry in any way God is opening to me. During that time in August 2013, I had the opportunity to participate in Teaching Children Effectively™ -1 training. On the last day of the training God led me to join Child Evangelism Fellowship®. 
There was a brother and his sister living close to me. They were being raised by their grandmother. I was waiting for an opportunity to tell them about Jesus' love. Both of them were disobedient children and they didn't like to attend to the school willingly. God gave me an opportunity to bring them for a tour with our members. With the permission of their grandma, I was able tell them about the love of Christ. The next day was a Sunday and they came to the church with me. Also, the next Monday they are the first one to be ready to go to the school. They had changed from that day as our Lord had changed their hearts. This makes me very happy in my life. 
There are many children in the villages I am serving. To reach and harvest these children, we need more trained teachers over here for this purpose. If we have trained teachers; there will be GNCs in every villages. This is my VISION through our Lord Jesus in coming days.
When I was eight years old, my father had to go abroad to earn money for the family. After a year, he stopped contacting us. He had totally left us. Then my mother looked after us with her hand work. In my childhood I felt loneliness and I had a big need of the love of father. Through one of my friends I got to know about the Father's love of Jesus. I was led to the Sunday school by my friend and then I accepted Jesus Christ as my own savior.
One day, I had a dream. There was a locked room and all my friends tried to open the door. No one could open the door except for me. There was a boy inside the room, and he came out of the room crying. He was very untidy and hungry. But no one was ready to help him. I cried in my heart and begged others to help him. Suddenly I heard a gentle voice saying, "You only can help the child." Then I was encouraged and stepped out towards the child, but he was not there. I saw many roads ahead of me. Then again the same voice said to me, "look for the child." When I woke up from my dream I could not understand the meaning of it.  
Later, I was called to take the training for Children's Ministries Institute® course. There I saw the same figure of the child in my dream on the power point slides of the class, 'Importance of Conversion.' I realized this was God's guidance towards the vision for the children's ministry. Through that session I was acknowledged about the bondage of slavery of the children and this is a burden I have in Christ.
I believe that God has called me to serve him with faith, proclaiming the Good News to the children.
I was predicted to be dead very soon at the age of eight and my family members were preparing for my death. I was very sick and nothing helped me to recover from it either medicine or spiritual practices as a Buddhist. However, I had received the booklet of the Gospel of John by post. I didn't know who had sent it to me or how they could have received my address etc. But after I received this booklet, I was angry about it as it is a part of the Bible. I hated Christianity and I had an ambition to become a Buddhist monk. 
 However, later on I began to read the booklet in order to gain knowledge about the Bible, so that I would be able to argue with Christians and ridicule them. When I began to read the booklet, I came to know my Creator for the first-time in my life and I trusted Him for my salvation in the year 1981. 
 At the age of seventeen I became a full-time worker in the church and few years later pioneered a church in a totally non-Christian area. As a pastor I have served God for fifteen years and I had more contacts among children than adults. 
In 2004 I was introduced to Child Evangelism Fellowship® of Sri Lanka and my wife and I became volunteers in CEF. Later, we became full-time workers in CEF.
Christian population in Sri Lanka is 1%, Buddhists are 69% Hindus are 15% Muslims are 8% and Roman Catholics are 7%. So, 99% of population are non-Christians and fund raising for ministry has been so slim. When I was informed by the Regional Director that I was being placed on the list of receiving Sponsor-A-National™ support, I was so happy. My wife and kids are so happy to receive support every month and It has released me from raising funds and enabled me to concentrate more on ministry.
Currently we have eight chapters open for CEF Ministries and fifteen full-time workers around the Island. Every week over one thousand Good News Clubs are running around the island with twenty thousand children attending. Every year God has graciously led us to harvest over thirty thousand souls during Christmas time and altogether over fifty thousand girls and boys annually. Our vision is to reach sixty thousand girls and boys annually, increasing five hundred Good News Clubs® annually. 
My prayer is that God will touch many people to give continually and they would be part of seeing God's Kingdom expanding among girls and boys around the world.
As a child who received no love and affection during my childhood, I met a neighboring family who cared about me immensely. I was able to attend the Sunday school meetings (Good News Club®) which were held there, and it paved the way for me to receive the salvation through Christ at age 12 years. 
I was working since I was 15 years, so I've gone through several jobs. Though I was being paid well, I had to go through several difficulties in life which I could not find solutions even through prayers.
Though I earned a lot I could not spend the money efficiently. I spent time fasting for days and finally decided to engage in ministries with the children under Child Evangelism Fellowship® as it was God's will for me.
I am delightedly ministering with the children today for the house of God. 
I planned to open 7 GNCs this year and 3 have already begun. 4 more GNCs will open in the coming months. 20 children received Jesus Christ as their Savior through the GNC, and they are growing in Christ. 
When I was 2 years and 5 months old, my mother (who is also a full-time worker with CEF) shared the Gospel to me using the Wordless Book. At that time, I couldn't accept the fact that Jesus had to die for me, being in pain for my sin's punishment. I told my Mom that I didn't want to burden Jesus with my sin. After much prayer, she told me about my need for a Saviour and that only Jesus can meet that need. That day, when I was 3 years-old I accepted Christ as my personal Saviour. From that time on, God is helping my parents and my sister to nurture me in the fear of God. 
Soon after I finished my college studies as Bachelor of Engineering, I was looking for a job while helping my parents in the ministry. One Sunday morning, in January 2018, my father was preaching from Matthew 28:19 and I felt God calling me into the ministry. However, I didn't want to commit my life because I was very sure about getting a secular job. But God kept on speaking to me through His Word and circumstances around me. One such incident was when God gave me the opportunity to share the Gospel with an elderly woman at the railway station. I felt such joy fill my soul. This was the day before my interview with an American company.  That night, I prayed, "God, if it is in your divine will that I should serve You full time, then help me not get the job tomorrow. Also help me to accept anything that happens." The next day during the interview, I was shortlisted for the second round but I didn't get through the second round, even though I had been there by high recommendation. It was just another confirmation from God. And finally, when I was sharing about all these things to a friend, God used my friend to encourage me to make a commitment. That day, I committed my life as a full time missionary. Though it was not what I had planned for my future, God turned it to be the best decision I could ever have made!
Once I was clear with my decision to serve God full-time with Child Evangelism Fellowship®, I had no time to waste. At the beginning of 2019, I enrolled for Children's Ministries Institute®. God miraculously provided the needed funds to attend the training. Indeed, each module was a blessed time of training, mentoring, moulding and equipping. After the 3 months, I was placed to finish my one-year internship. There, I was involved in school GNCs, Home Good News Clubs, Party Clubs, retreats, camps and trainings. It was a blessed time of ministry with all God's servants. From May 2020, I am working as a full-time staff, at region T. where my parents are missionaries too. At present, I am involved with online programs conducted by our region.
There are several instances when God brings children with a need for a Saviour or lack of assurance of their Salvation, and gives me the right words to speak to their need and help them make a strong decision for Christ. On one of the mission trips that I accompanied my parents with, we were invited as special speakers at the Camp Good News in another city. God helped me lead a boy in 1st grade to Christ. Though he was a small kid from a Hindu background, he readily accepted Christ and decided to be a witness to his family. As an act of his changed behaviour this little boy threw away the charm he had on his hand, saying "Jesus is with me to protect me and the charm is useless."
Another such unforgettable incident was when a boy named Manikandan, from 5th grade came to our Camp Good News. Just as his teacher left him off at camp, she told us about how notorious and rude the boy was and that we should always kept an eye on him. God gave me an opportunity to talk to him and counsel him for salvation. Little by little he started to change. After camp, he started to attend GNC near his house regularly. Now he continues to be a witness in his village. Praise God! I will never be surprised to hear if one day that village will turn into a community to be a witness for God because of the decision of Manikandan.
My vision for the ministry will be to reach the children with the Gospel of Jesus Christ and to help kids grow in Christ anywhere He places me. It is also my vision to train teachers with the same vision so that many more children will be added to His fold through Good News Clubs.
Thank you.
In the year 2004, I was in one of the Camp Good News®. I was a 9-year-old naughty boy, and so I got the attention of a counselor. When I raised my hand during the invitation in a Bible lesson time, she got me in her list and shared the Gospel using the Wordless Book. I accepted the Lord Jesus Christ as my personal savior through the verse John 3:16.
In another Camp Good News® in 2008, I committed myself for the ministry after hearing the testimony of a CEF staff. I confirmed my calling for children ministry through the verse Isaiah 43:1 "I've called you by name and you are mine. "
We were invited as guest speakers in a Camp Good News in nearby chapter. While I was sitting near a banyan tree in the camp site watching the children play, one boy came to me and sat near me. He was talking about how he enjoyed playing here. While talking, he asked me about the color band I was wearing in my wrist. I asked him if I can tell him a story from this color band. He said yes and so I started sharing the Gospel through the Wordless Book band I was wearing. He accepted Jesus Christ as His Savior. When I asked him how he knew that he was saved, and his reply was "I know because Jesus have said in the Bible." I was shocked and came to know that he was very sure of his salvation.
My vision for the ministry would be to reach the children that God has for me to go and help kids to grow in Christ. I would also love to train teachers with the same vision and start as many GNCs possible so that many children will be added to the kingdom.
Select a testimony from the library below
If you would like to support CEF of the Middle East region, choose the desired location for your gift from the categories below. Copy the account number you see under that location and click "Give today". Be sure to include the account number in the comments box at the bottom of the next page.
Further the ministry where the need is greatest.
ACC # M000 000
Further a specific nation's ministry.
ACC # M000 024
Sponsor-A-National provides financial resources to trained and equipped national workers so they can stay focused on evangelism and discipleship.  A gift of $75 supports a national missionary for 1 week.
ACC # M000 9999 000
Help provide the necessary materials for the teachers to engage the children.
ACC # M000 0553 000
Help us cover materials and expenses for various seminars and classes including 30 hour courses like Teaching Children Effectively.
ACC # M000 0876 000
Sponsor nationals to attend Children's Ministry Institute in their own language.
ACC # M000 0401 185
In partnering with Christmas Across Middle East Lands you help us equip nationals to bring the Gospel and story of Jesus' birth to as many children as possible during the Christmas season.
ACC # M000 0156 000
Bring the Gospel onto their screens.
ACC # M000 0553 000
Ministry Transportation Needs
Further the Gospel by providing transport for workers and materials.
ACC # MLK0 035
Restricted Access Country – Vehicle
Further the Gospel by providing transport for workers and materials.
ACC # MMA0 035