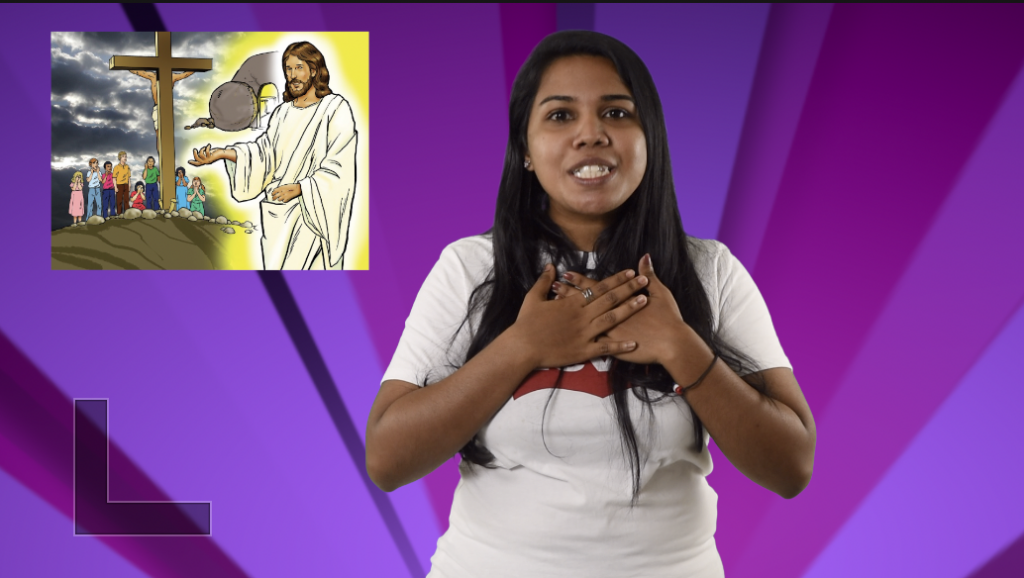 We are reaching out to children through various technology. Children are drawn to social media platforms and they create their own digital world. Our aim is to share God's love and to give them at least one opportunity to hear the Gospel. Good News Club shows are now broadcasted on TV, crossing all borders and restrictions, delivering the message of Christ to children in their native language. Many different types of content such as animations and movies are being created to reach more children.
     Today, the internet is considered one of the newest and most important means of communication. It has become like a friend and part of each family around the world. Through the internet you can have all the information you need. You can use it for entertainment—it can be used instead of TV, and of course, it is used for social media like Facebook, etc. As for children's usage around the world of the internet, some statistics estimate about 60 percent. This is expected! Everybody has access to the internet through cell phones. We cannot ignore how Satan is using it to spread lies and evil! Now, to go into the internet and spread the Word of God is considered war against Satan. God has put on our hearts that we, CEF Middle East Media Team, use this tool to reach the largest amount of children around the world (especially Arabic speaking children). We do this to spread the Good News and proclaim Jesus' love and His salvation for the whole world though producing many audio and visual projects. 
The Lord has enabled us to produce cartoons in many of our regions languages to reach the boys and girls!
Our Lord has blessed us with producing a variety of movies, programs, and cartoons:
     This TV show has 26 episodes featuring Uncle Zakzak. It discusses values and problems that children face and Uncle Zakzak helps them solve it. Each episode ends with the message of salvation. The episodes are based on the curriculum Living God's Way.
A Dream of the Three Trees
      The cartoon episodes are connected to each other and in each episode, we ask a question or tell a story that ends with the message of salvation and a prayer. Some of these episodes are about discipleship for born again kids. All the shows and drama episodes can be reached through our channel on YouTube called "Colors of Heaven."
     Cartoon Episodes connected to each other, in each episode we ask a question or tell a story that end with the message of salvation and a prayer. Some of these episodes are also about discipleship for born again kids. All the shows & drama episodes can be reaches through tour channel on YouTube "Colors of Heaven". 
     This puppet show is about Shiko and his grandmother and it discusses the Christmas traditions like Santa, Christmas tree, presents, etc. It aims to teach that Jesus is the real reason of Christmas and not all the other things that happen in this season.
     The events of this movie are based on true story; its about a little kid who lives in a barrel in the streets, and when he passes in front of a church on Christmas Eve he gets attracted to the sound of songs, so he enters the church and there he meets one of the servants who explains to him the salvation story. The kid prays and accepts Jesus in his heart. After some time, the kid gets sick and stays in a hospital, and while he's there he tells all the doctors and nurses about Jesus and the Good News.
We started producing Good News Club programs and broadcast through satellite channels. We produce the programs in Malayalam, Hindi and Arabic. We broadcast to children so they can listen to the salvation message in their native language. Also we recorded Good News Club radio program in the Dari language and broadcast to radio channels.
Colors of Heaven Facebook Page
     This is one of our strongest platforms to spread our audio and video productions. Using teaching, stories, Bible verses, and games, we aim to spread the Good News and proclaim that Jesus is the Savior of the whole world. Through this page we communicate with a lot of children and teenagers—we listen to them and answer their questions.